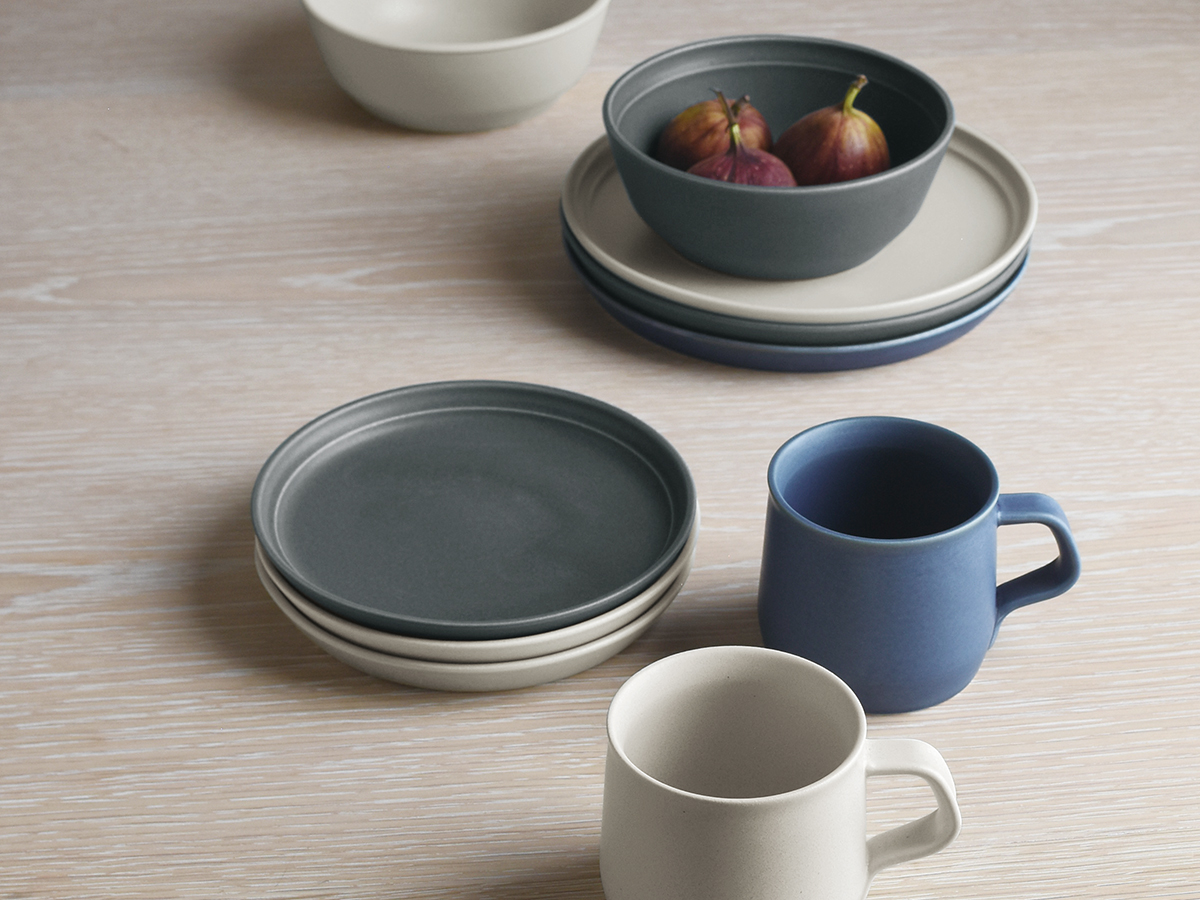 FOG
FOG features matte, grayish tones reminiscent of a misty morning. The pieces are elegant yet functional, and suited for daily use.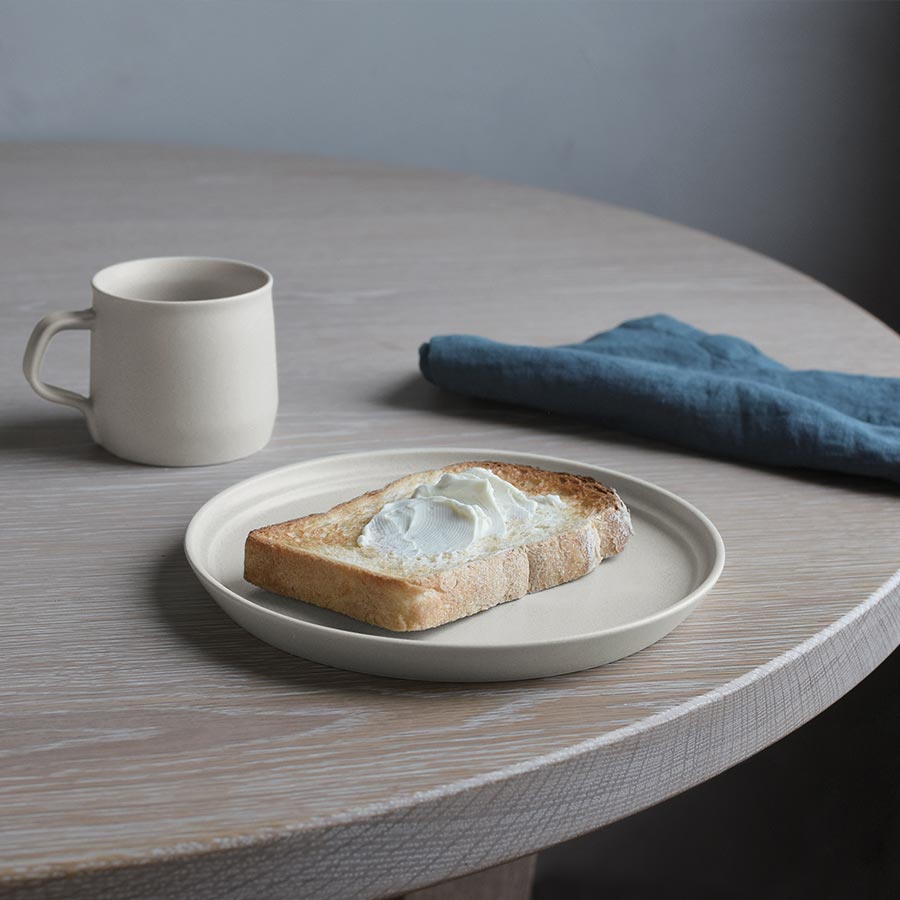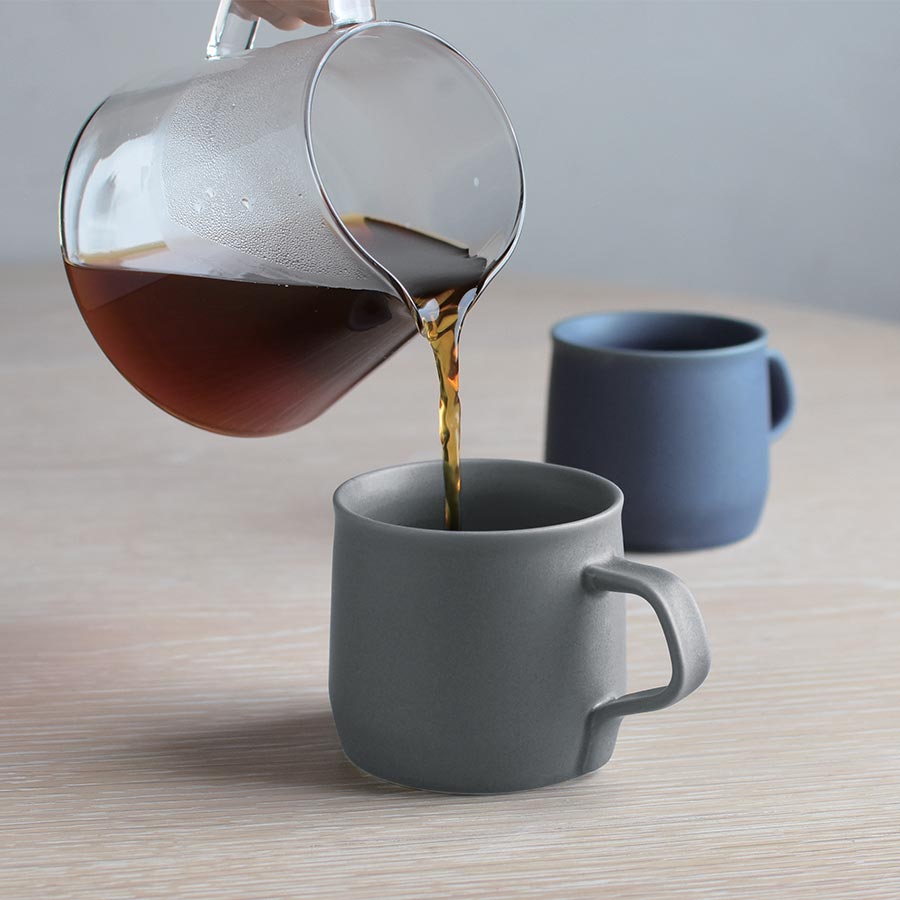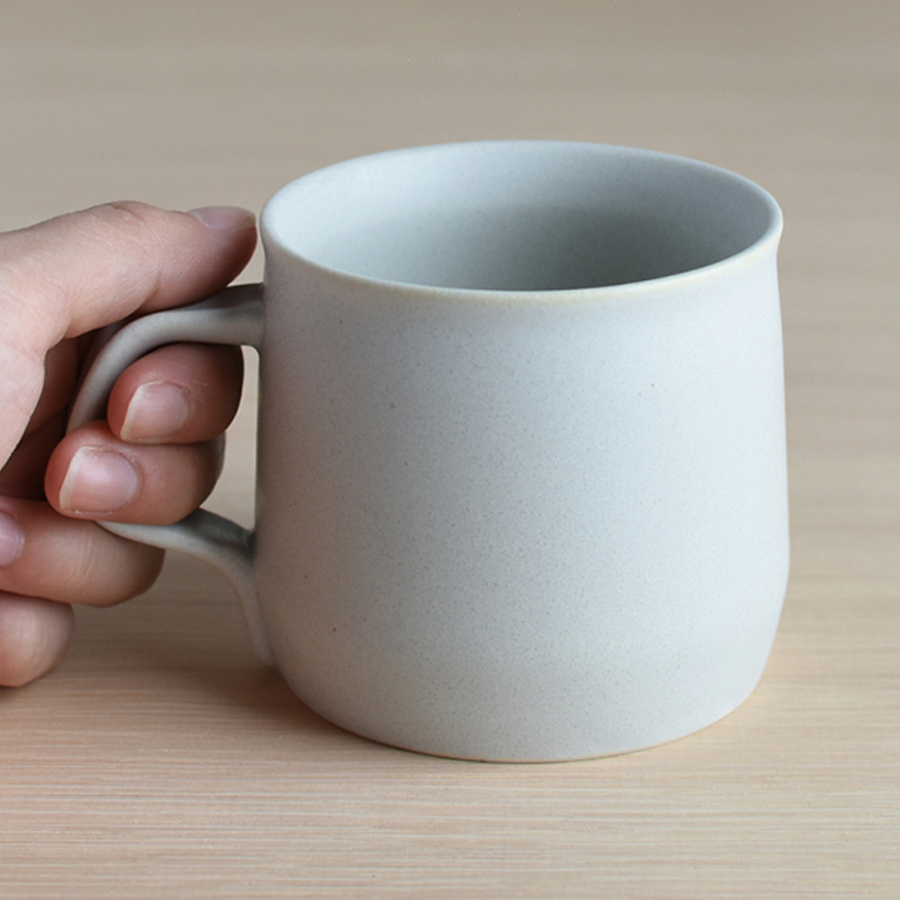 Mug
Thin rim of the mug feels smooth on the mouth, and the smooth inner curve of the handle fits your fingers comfortably.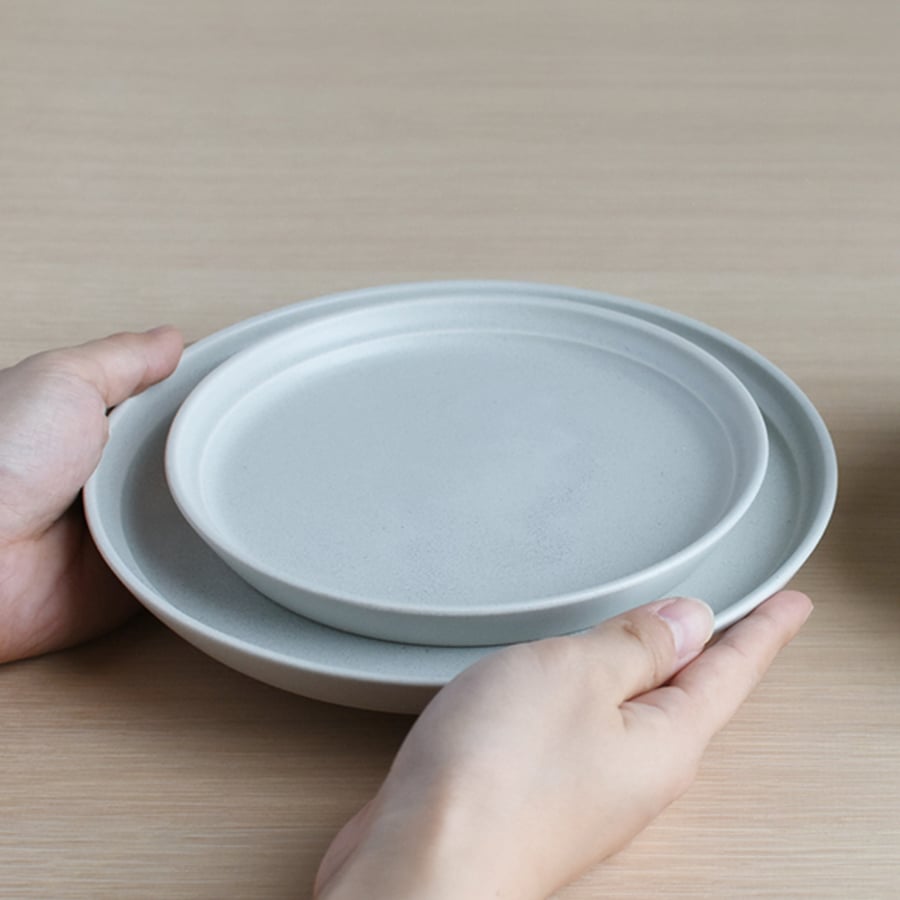 Plates & bowls
Plates and bowls are embossed with a line, which brings about unique effects of the glaze on each piece. The compact size makes it easy to use daily.