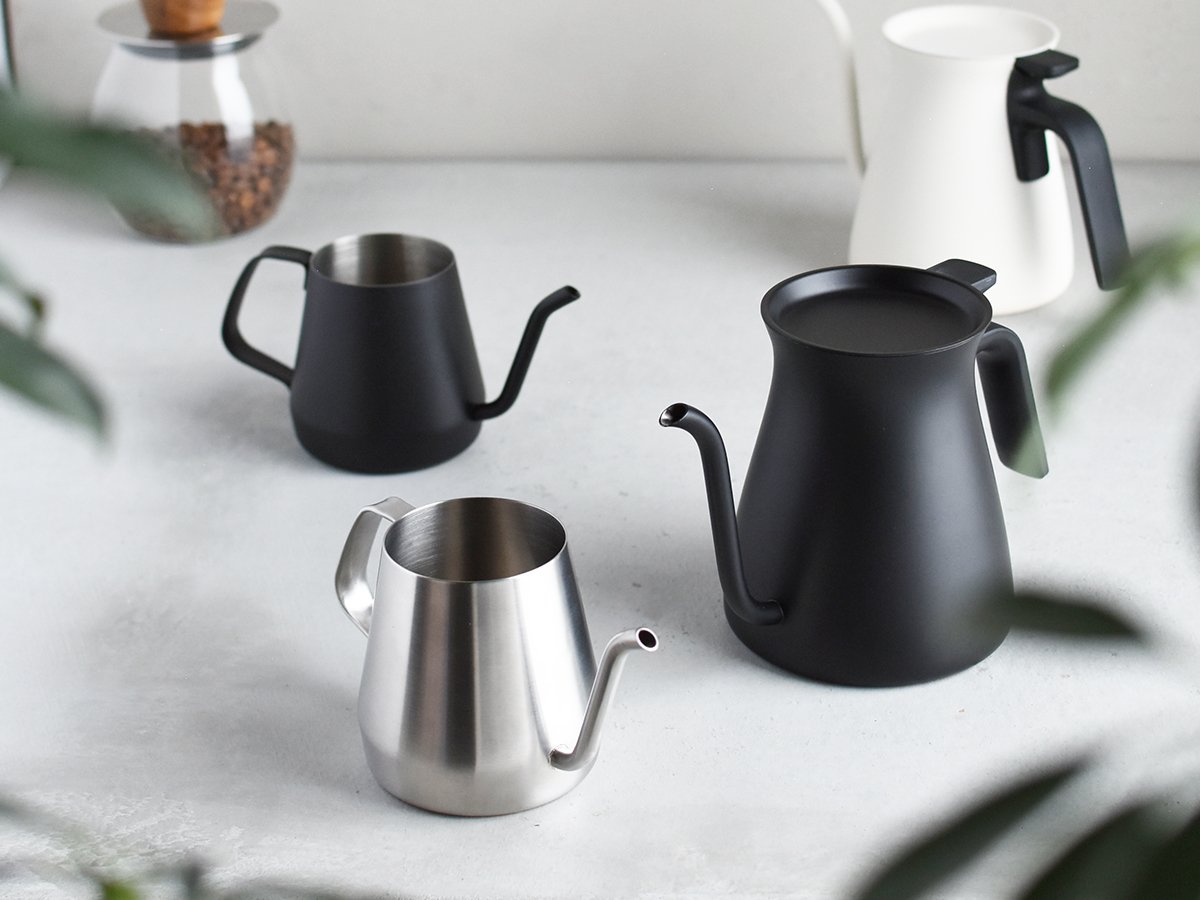 POUR OVER KETTLE
POUR OVER KETTLE is designed to make coffee brewing a sensory experience. Every element is designed to make the user's experience stress-free and pleasurable, including the spout for precise pour control and comfortably fitting handle for smooth pouring until the very last drip. With rich texture and poised form, its presence is understated yet captivating in any space.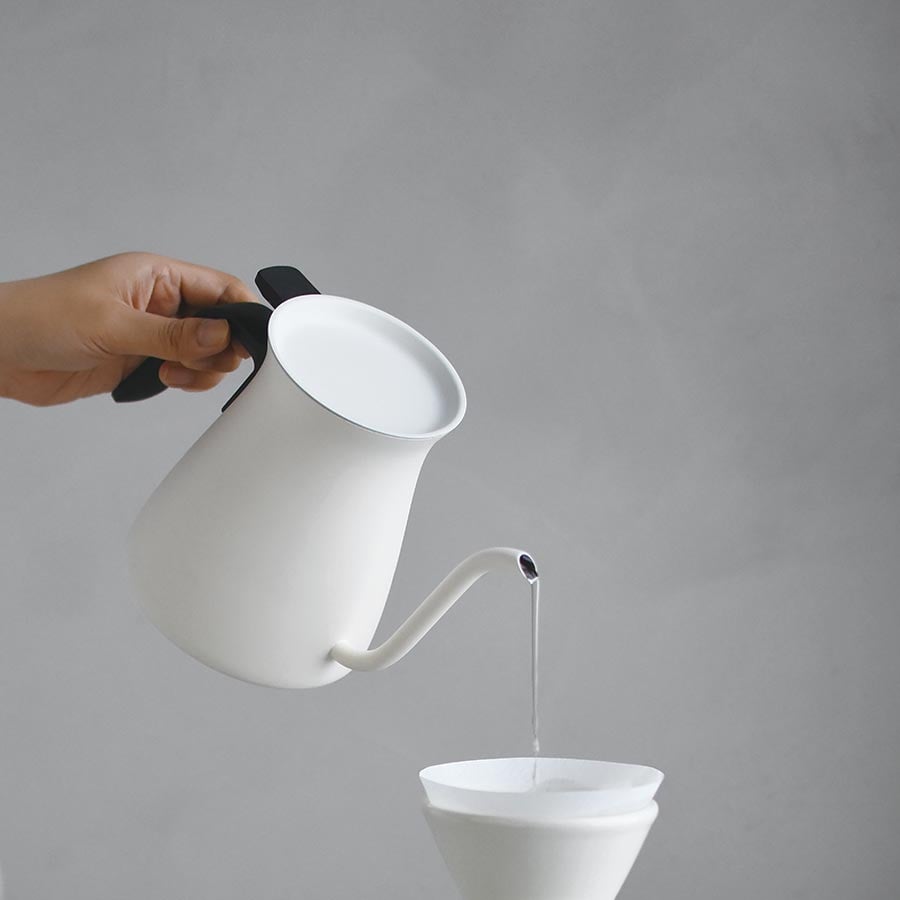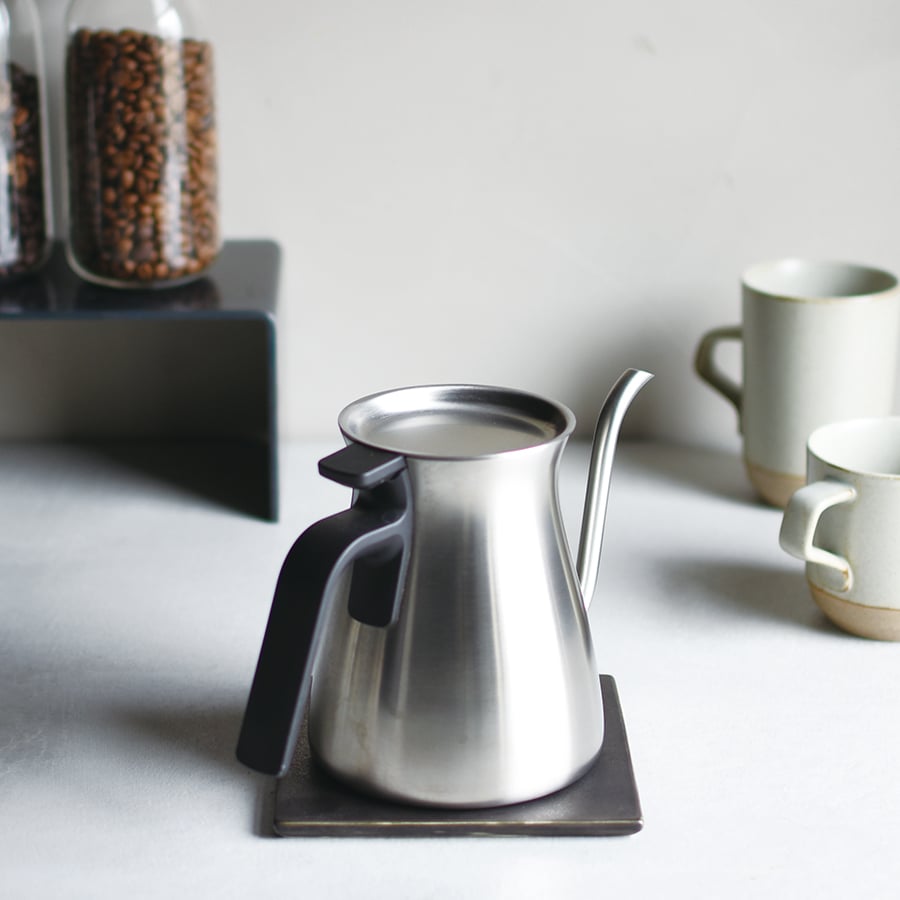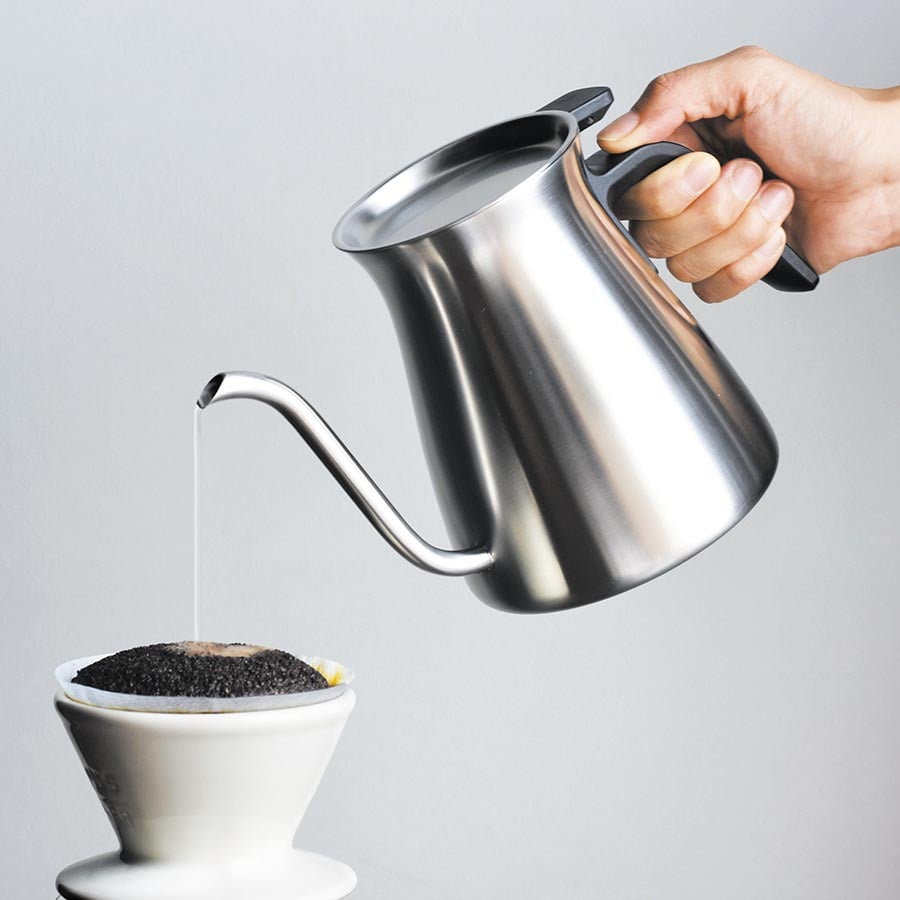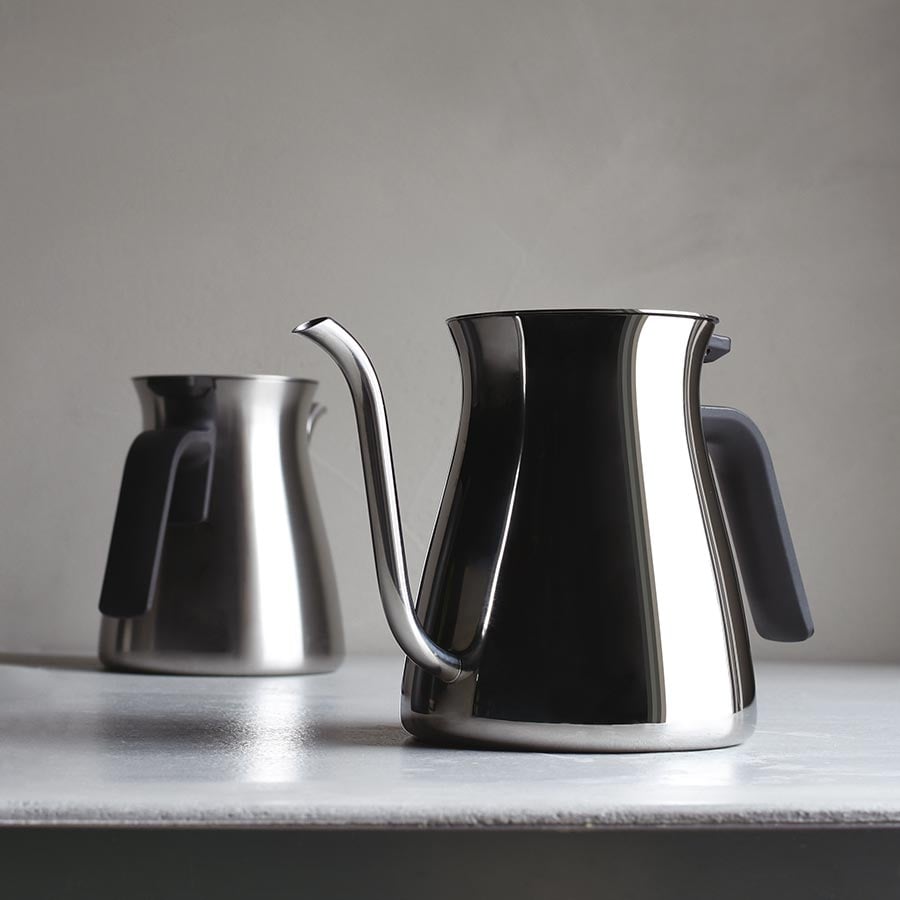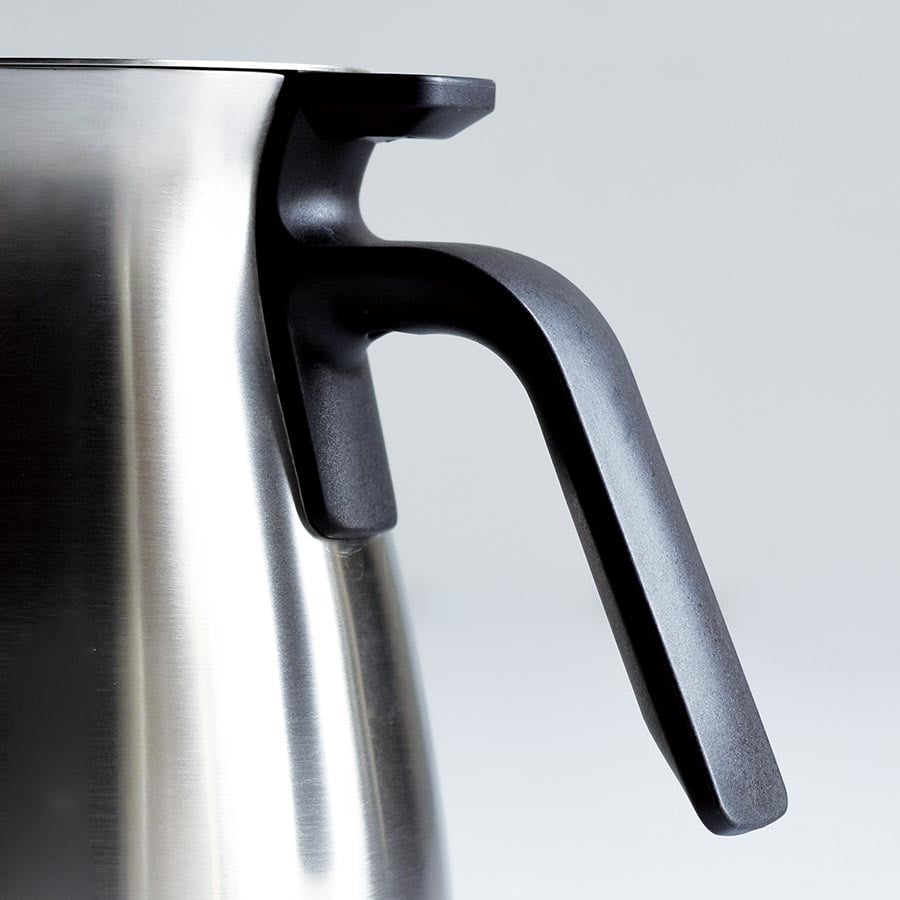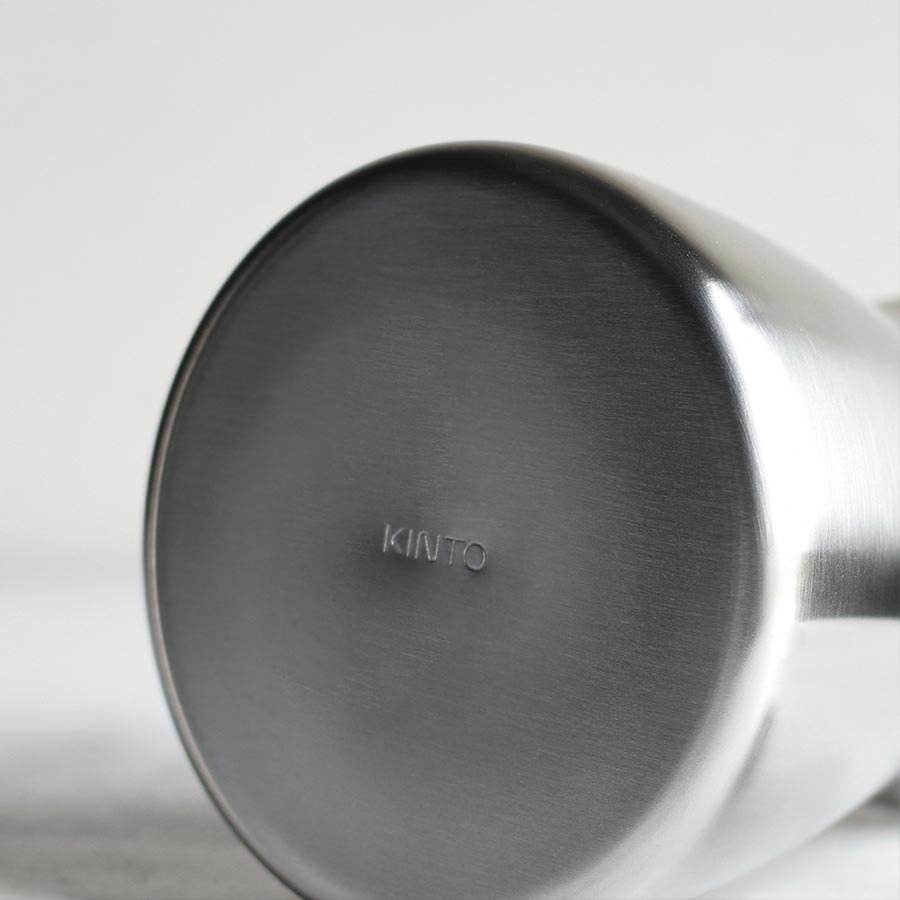 Spout for precise pour control
Narrow and gently curving spout allows precise control over the pour position, volume, and speed of water. It is perfect for making pour over coffee with slow and steady stream of water.
High quality stainless steel
Durability and resistance to rust are features of the high quality stainless steel material. Texture, strength, and ease of use were carefully considered in reaching its adequate thickness. The smooth, flowing surface is enhanced by diligent polishing by skilled craftsmen.
Comfortably fitting handle
Handle draws a large curve on the inside and is flat on the outside. Made of nylon material that contains glass fiber, durability and comfortable grip are ensured. Users can easily adjust the position of their hand, which reduces stress on the wrist for easy pouring.
Well-constructed Body
Gently curving contour of the kettle allows smooth pouring until the very last drip. With no weld lines between the bottom and side surface, and the opening of the pot being wide enough, it is easy to maintain clean. Spout and handle also connect smoothly to the body, demonstrating careful attention given to the details.