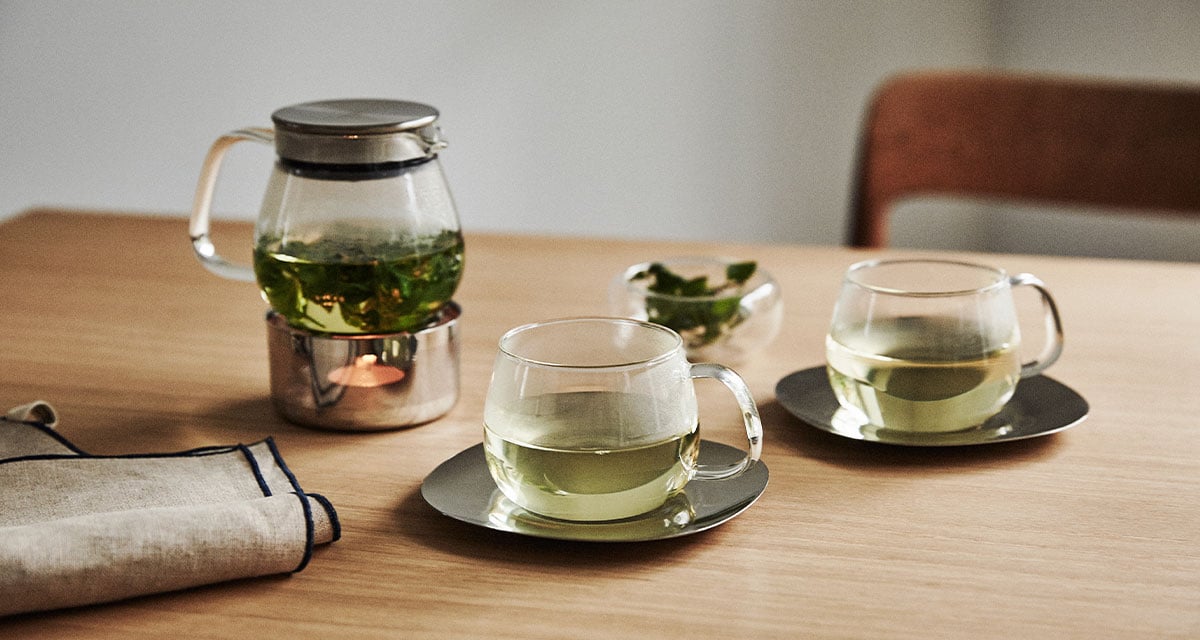 UNITEA
UNITEA integrates harmoniously into any scene. The glass jugs and cups showcase the beauty of teas inside, letting you observe tea leaves as they bloom. While made of glass, the large arched design of the handle lets you grip firmly and comfortably.​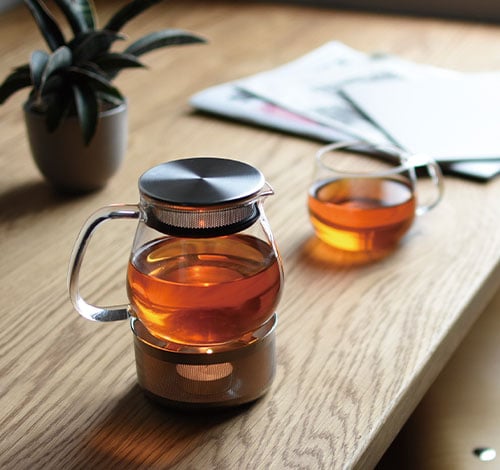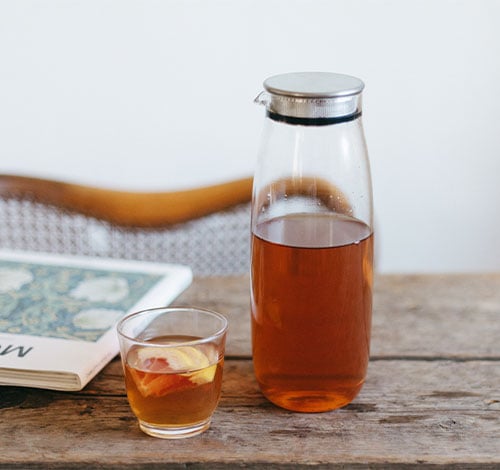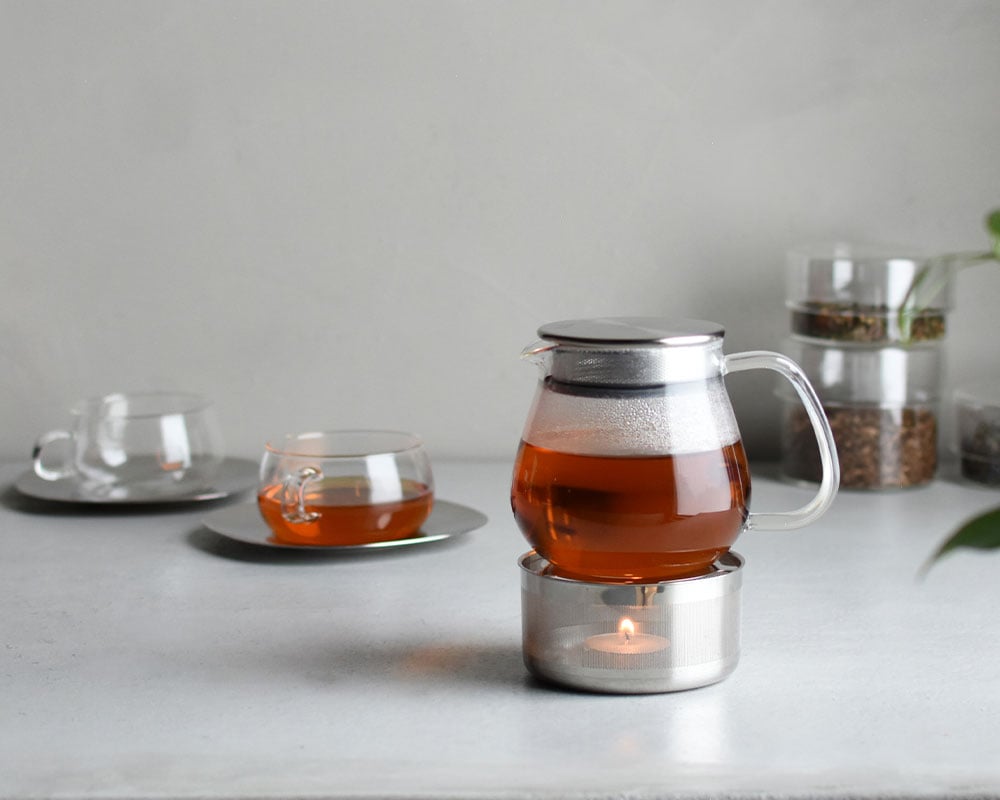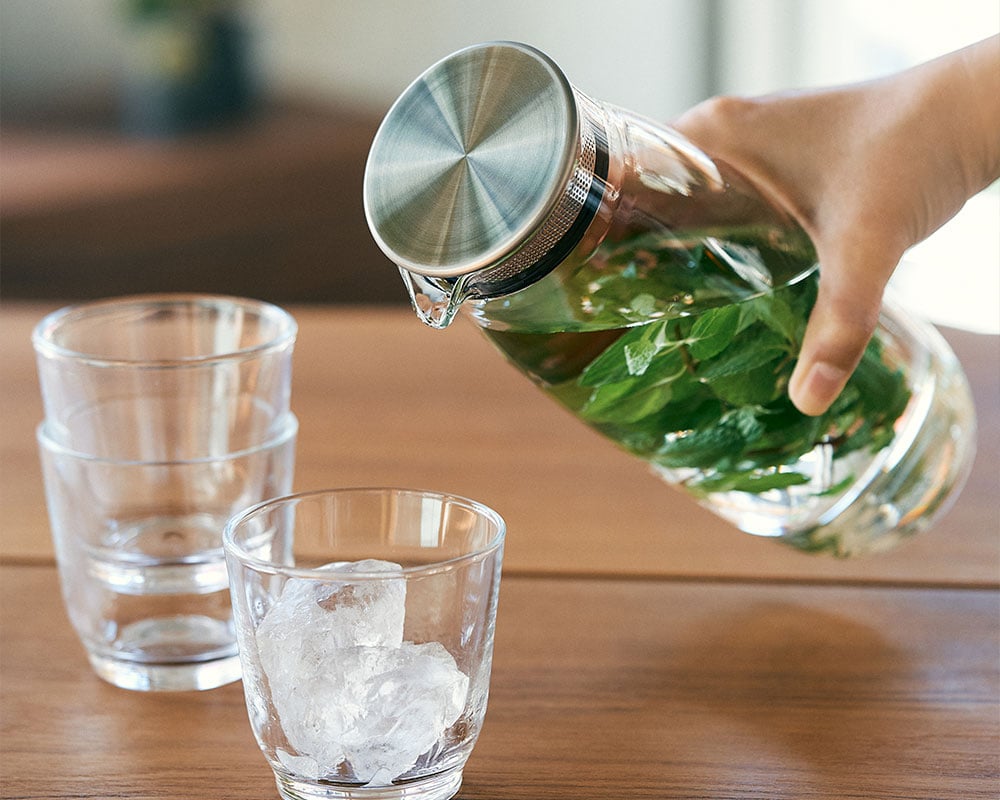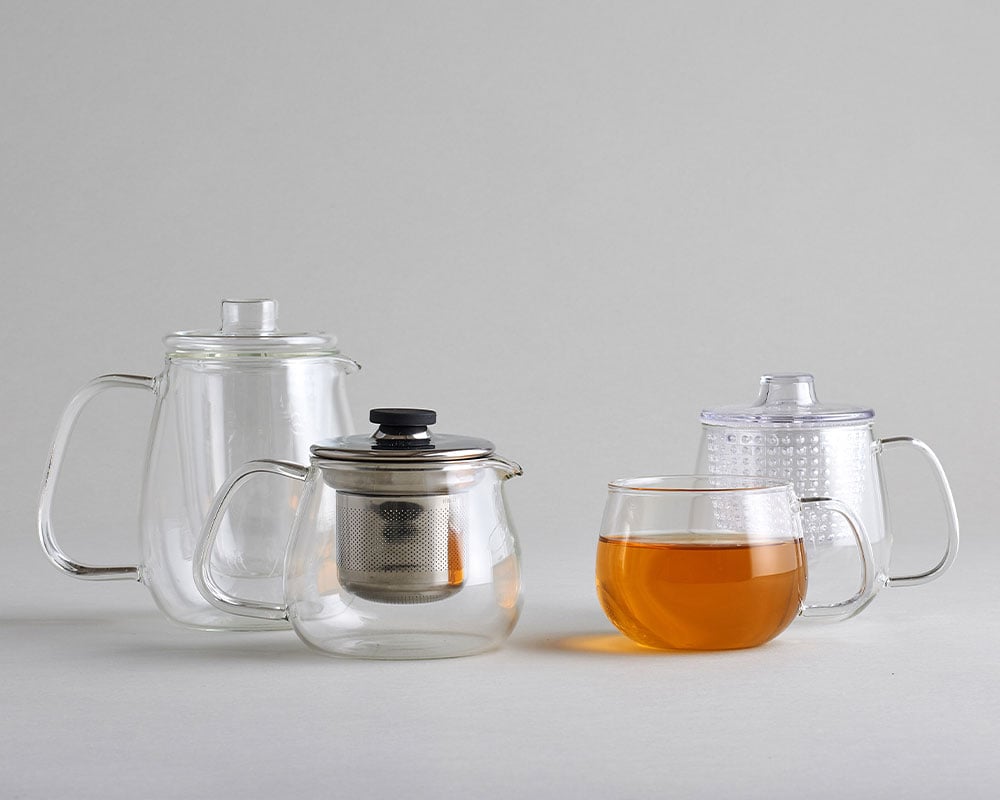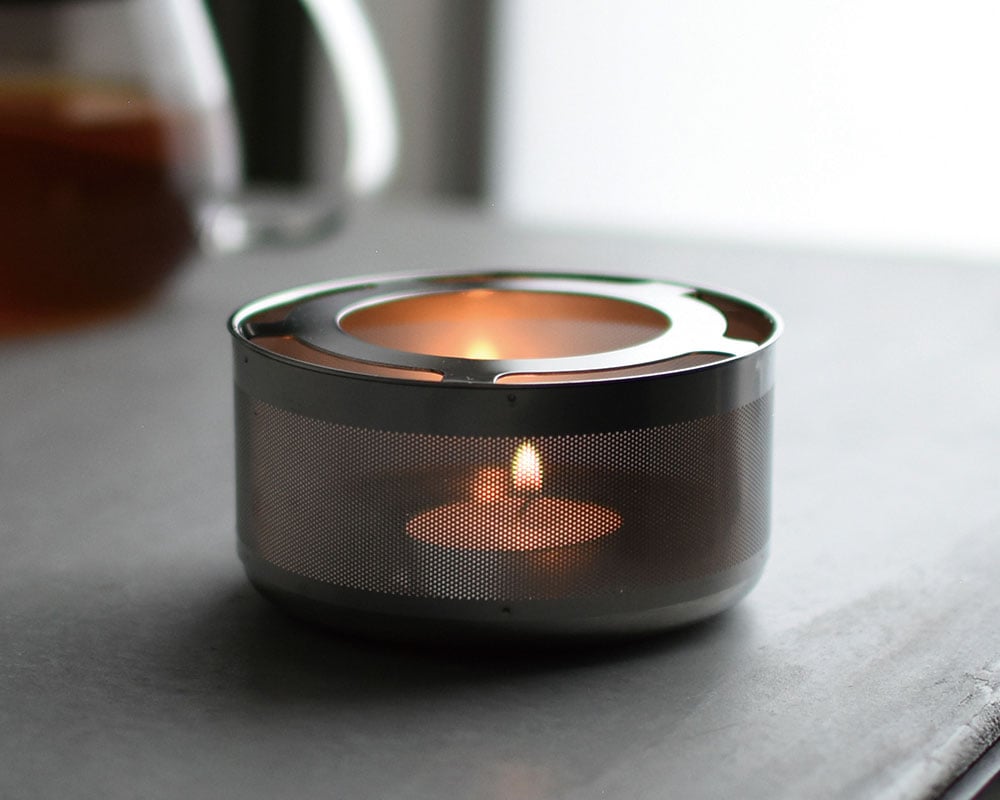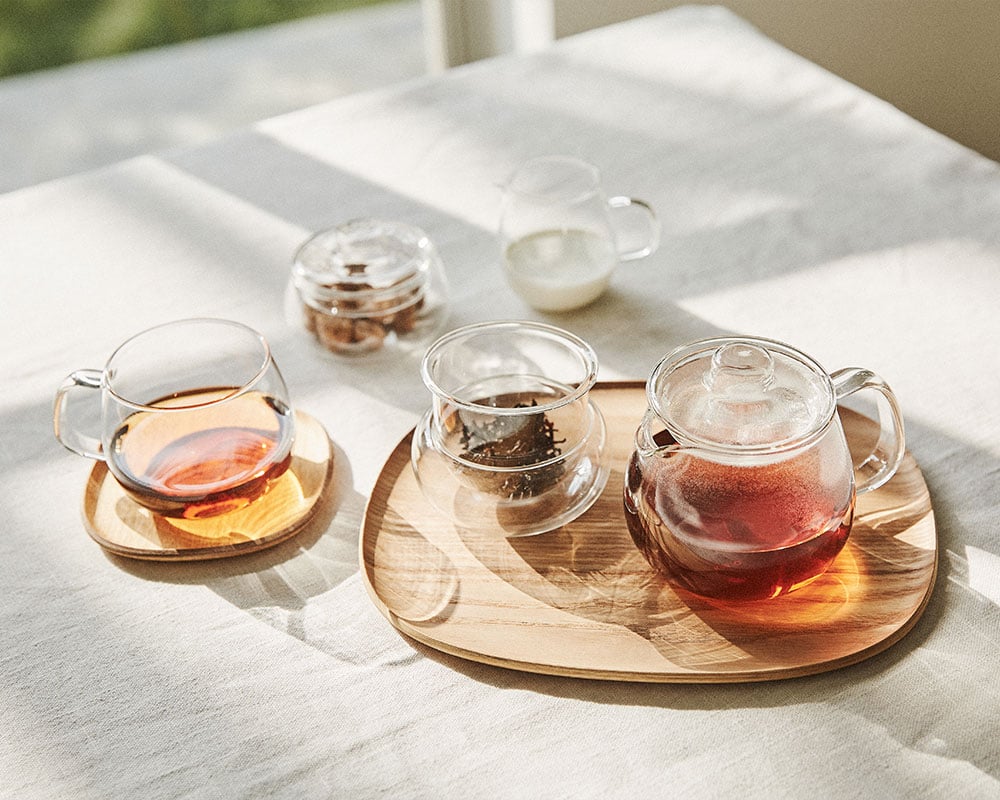 One touch teapot
The teapot is perfect for everyday use, having few parts and easy to clean. The large arched handle allows a stable and comfortable grip.
One touch carafe
The carafe fits in the refrigerator door. By putting tea leaves into the mesh strainer and pouring water, you can easily make delicious cold brew tea.
Teapots & Cups
Teapots and cups are composed of parts made of different materials. You can choose according to the scene and style.
Tea warmer
The tea warmer keeps tea at a suitable temperature for a long time. The gentle light of the candle shows through the stainless steel mesh and adds a touch of elegance to your tea scene.
Coasters & Trays
The coasters are made of solid wood and the organic shaped trays are made of plywood. The trays have a special coating on the surface that prevents items from slipping when serving.