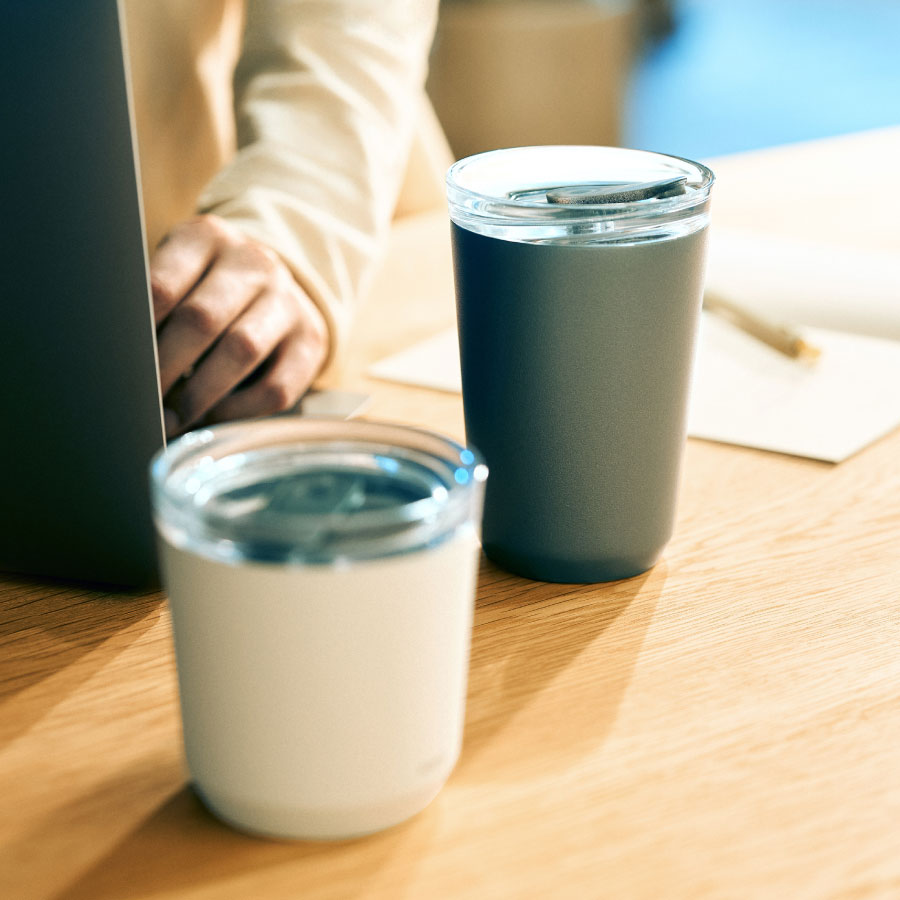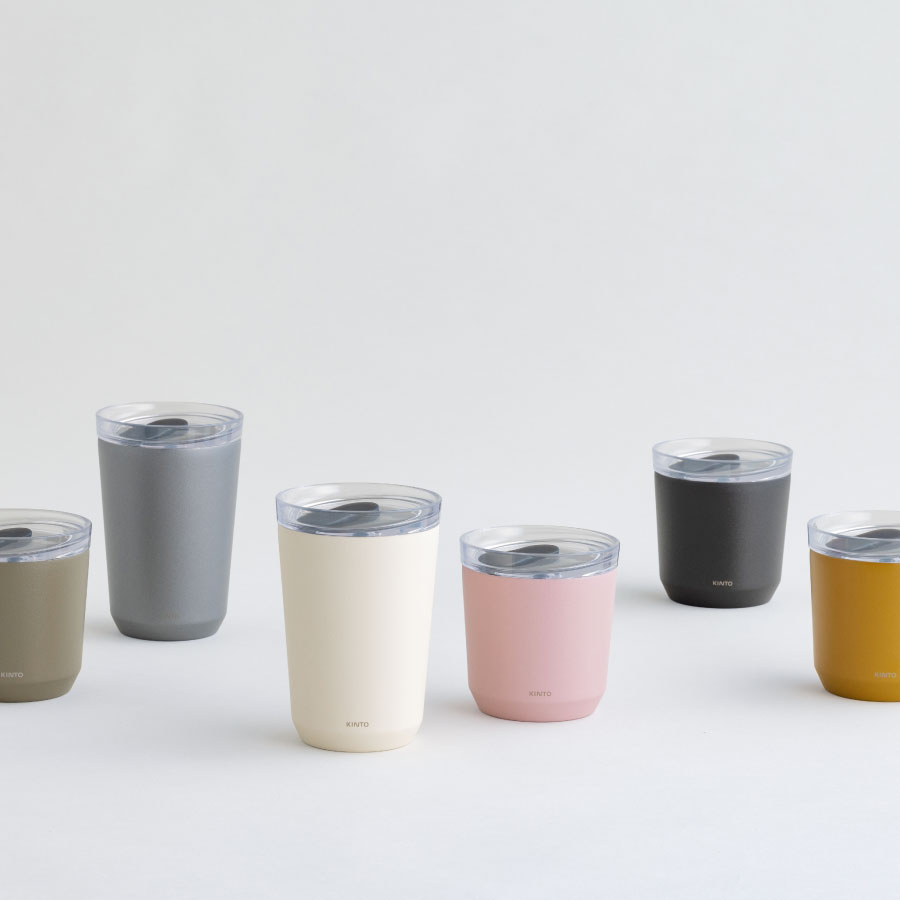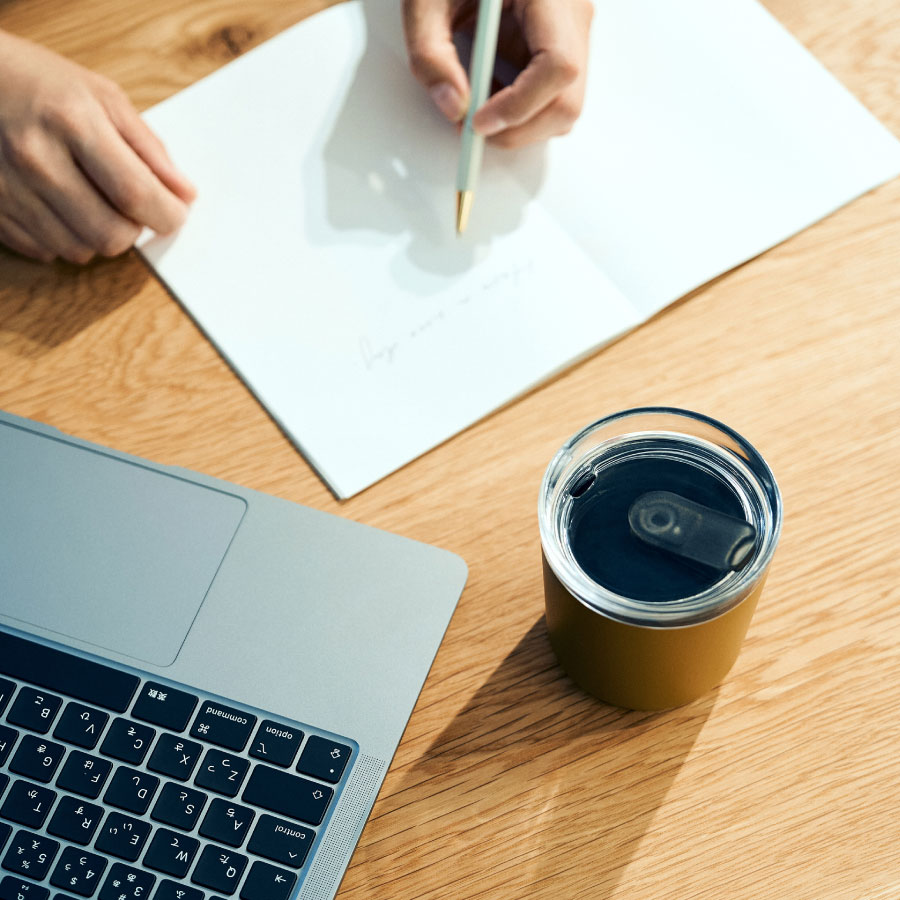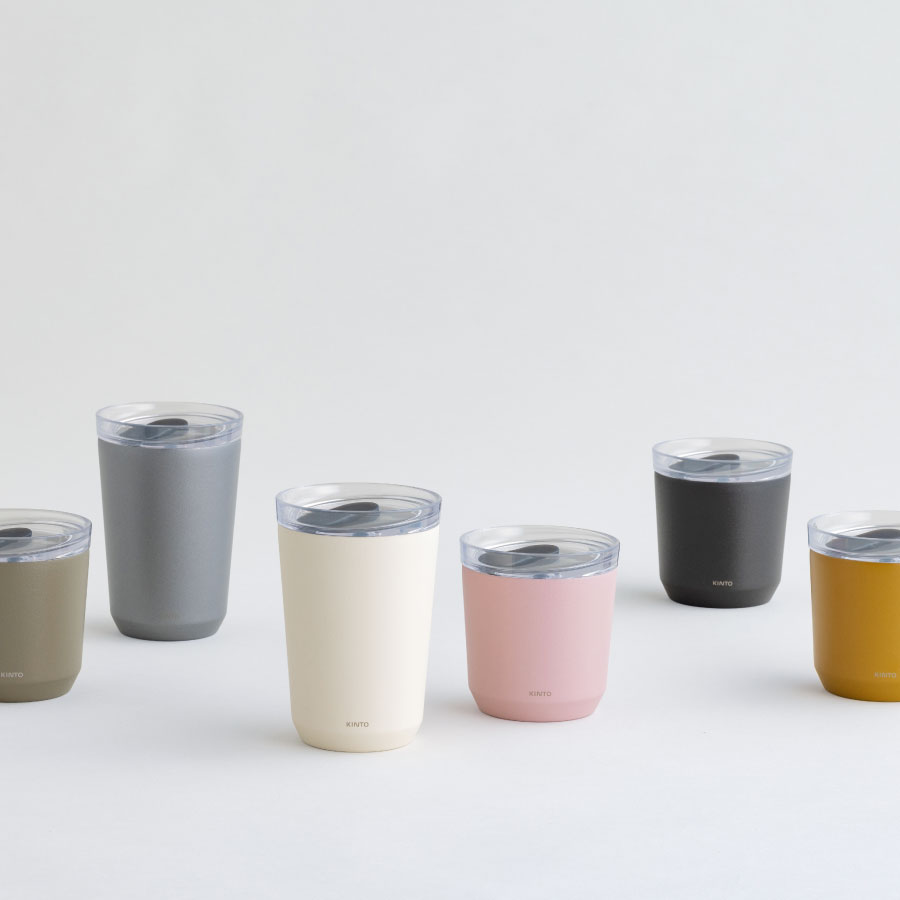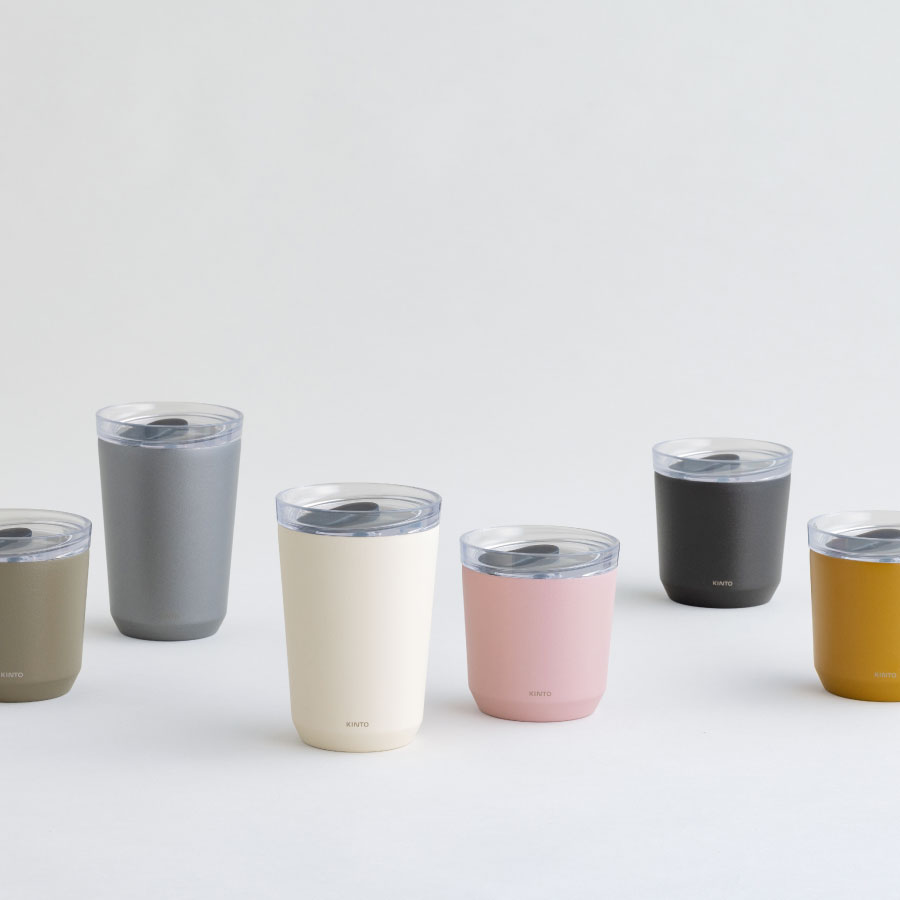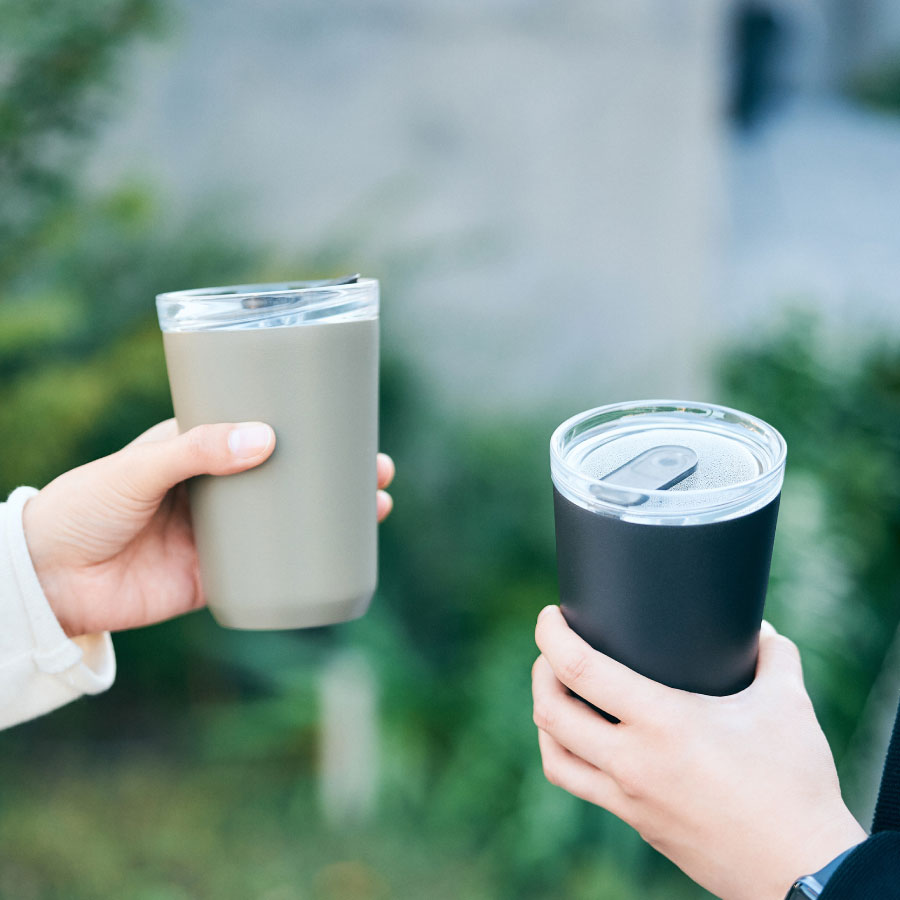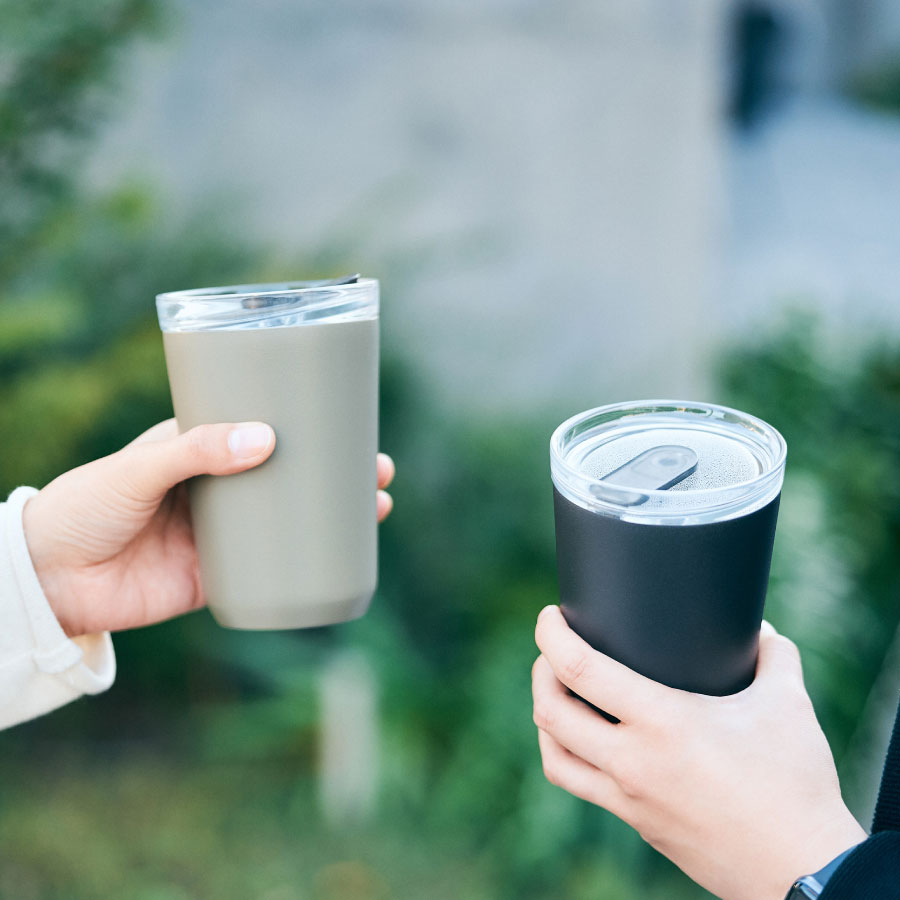 open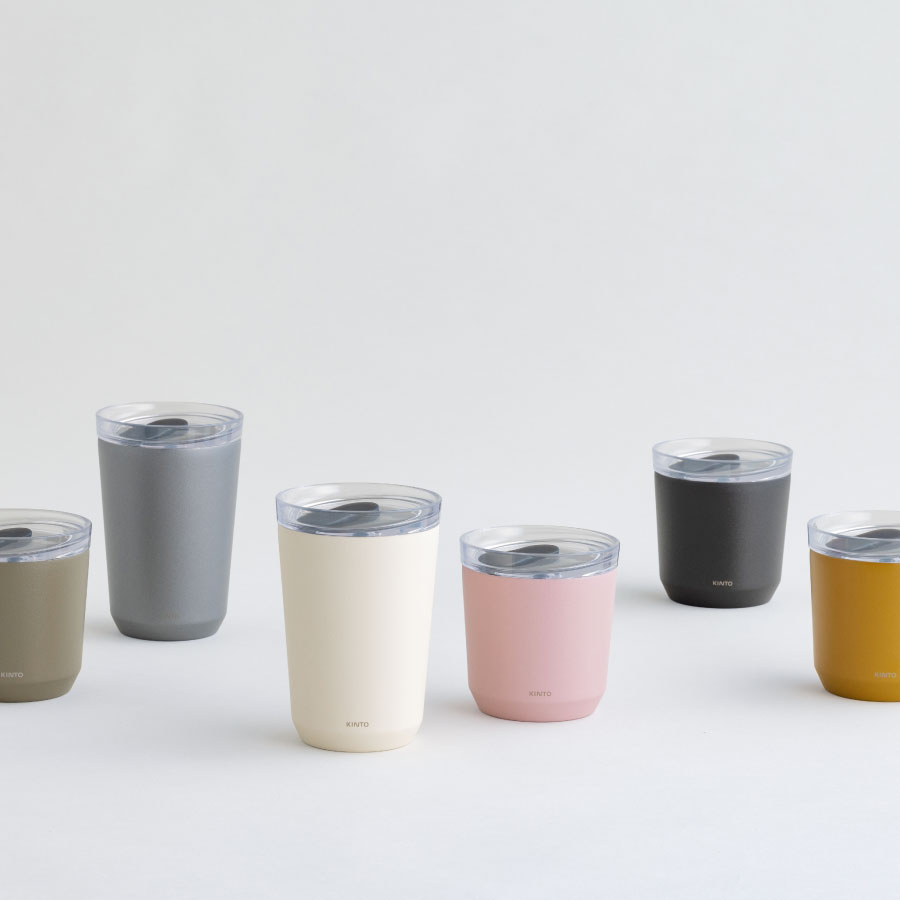 TO GO TUMBLER 360ml with plug / 12.2 oz
SKU: 20442
SPECIFICATIONS
TO GO TUMBLER is ideal for various scenes throughout your day, working or relaxing. The newly added version comes with a plug which prevents spills on the go. The rotating plug can be opened and closed easily, letting you drink with ease. Each detail is designed to assure comfortable drinking and easy washing. Vacuum insulated, the tumbler retains the temperature and flavor of drinks for a long time. Featuring matte texture and calm colors, it is a clean and timeless design.

SPECIFICATIONS
φ3.5 x H5.2 in / 12.2 oz | *height (without cap) H4.7 in
Approx. 0.5 lb

DETAILS
Capacity: 360ml/12oz | Materials: 18-8 Stainless steel (powder coating) Copolyester, Silicone | Upper temperature tolerance: 100℃/212℉ | Dishwasher safe | BPA Free | Made in China
Keep drinks hot (75℃/167℉) for 1hour. Keep drinks cold (10℃/50℉) for 3hours. For maximum insulation efficiency, preheat or precool the tumbler prior to use by filling in a bit of hot/cold water for 1-2 mins. Do not use in a microwave or oven. Do not place near open flames. When using a dishwasher, please store them in the upper basket to avoid force and weight applied to them. Keep out of reach of children. Do not drop or subject the product to strong impact as it may cause breakage or leakage. Do not overfill with drinks as this may cause leakage or the lid to loosen due to internal heat. Close the lid slowly with the drinking hole open to prevent drinks from spurting out.Close the lid tightly to prevent spills or leakage when carrying. Do not carry sideways with drinks inside as the lid is not completely leak-proof.Do not carry the product in your bag with drinks inside.Do not hold by the lid as the tumbler may fall and break. Push the lid against one side and lift to open it smoothly. Open the lid carefully when drinks are inside to prevent spills and scalds. Be careful when drinking hot beverage. Even if the tumbler surface is cool, the drink may still be hot. Do not tilt the product abruptly when drinking to prevent scalds.Do not leave the product under high temperature such as in a car. Do not leave the product with beverage inside for long time as it may spoil or cause rust on tumbler. Do not use the product with citrus fruit juices as it may deteriorate due to terpene contained in the fruit's skin. Some products may have thin lines on the surface due to manufacturing process. Immediately wash and dry well after use, then store it away from other metals to prevent rust. Do not leave it soaked as it may rust or break. Wash with care. Do not use abrasive cleansers or steel wool. Do not use chlorine bleach as it may cause rust. When rust spots are found inside the tumbler, add warm water and citric acid in ratio of 10:1, wash with soft sponge after leaving it for 2-3 hours, and rinse well.